Speakers for Everyone site2
|
home




Naked Speakers

Please excuse the ads, as this is a free site and the ads come with it.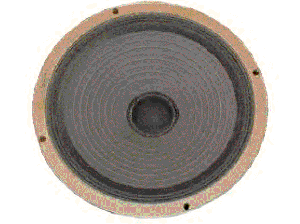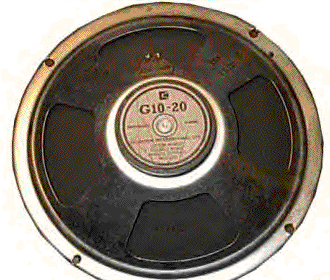 ----------
raw speakers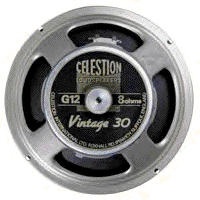 10' and 12'-60 watts-The king for Guitar,
at 100db sensitivitytwice as loud
as most speakers...buy one at avatar.com
----------
10' and 12'--The king for Guitar at 100db sensitivity
twice as loud as most speakersbuy one at avatar.com
------------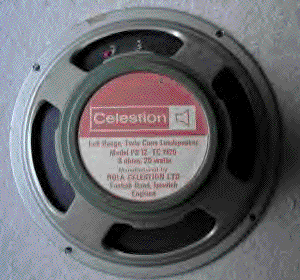 Vintage 1970 Celestion 20 Watt Greenback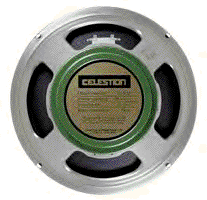 2005----12' 97db the king of 25watt speakers
----------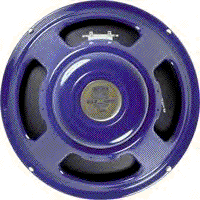 alconic blue, or Celestion Blue
100dB and 15 watts very cool tone,awesome
very expensive. stoc in the Vox ac-30's
----------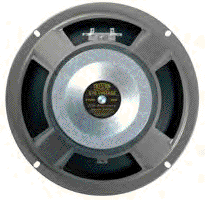 G10 Vintage--10' 97db 60watts
whow
-------
Ledgend v12 , 12" 100db, 120watts !!
great speaker
----------
12" LEGEND 122,ALNICO
35 watts, 98 db
thinner "fender tone"
----------

LEGEND GB12
from Avatar.com's site""" Application Notes
A British-made cone and Eminence technology combined in this model yield
super cool definition with lots of punch. This is Greg Martin's* favorite speaker!
He has four of them in a Marshall cabinet. The GB12 is less muddy
and has a tighter top end than original Greenbacks.
The improved definition is apparent even when playing with distortion.
A Strat, 'The Twin' and a pair of Legend GB12's are awesome together.
The low-end is very powerful. When playing clean, the tone is distinctively Country.
When playing dirty, it lends an almost eerie Stevie Ray vibe.
With a Les Paul, Greg played Clapton, Betts, Gibbons,
and BB King styles and all the while the GB12 was producing
the classic tones of these legendary artists.
The GB12's performed nicely powered by the Top Hat as well.
With a Strat, think early Billy Gibbons.
The tone is punchy yet singing when playing way up on the neck.
The speakers break up at just the right time.
With a Les Paul, hear Duane Allman, Dickie Betts and Cream.
I think im goni buy 4 of these
12" 50watts and get this 101db
-------
They have so-so many speakers,
I cANT POSSIBLY LIST HALF OF THEM GO TO aVAIAR.COM OR EMINENCE.COM
----------